Building an intake for the S600!
Well, it's no where NEAR perfect for now but it's a work in progress. Trying to work on building a temporary custom intake while waiting to get a Y-Pipe solution built. I have a few buds looking into that one for me. In the mean time, I'm looking into building a single-pipe, 3.5" solution with a mid-pipe filter. Should be relatively simple once things get going, I just need to figure out what all is needed. For now, I've simply removed the factory setup and have replaced it w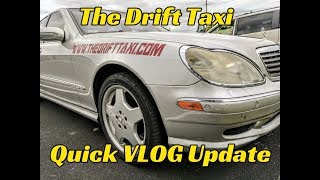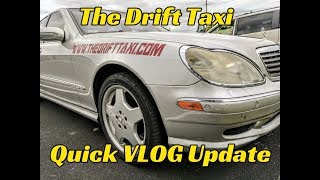 The #22 Drift Taxi Makes V12 GROWLS!
Made a quick VLOG update as to the happenings of the #22 Drift Taxi. Mercedes engines sound SWEET when you open them up. Click the vid below to hear just how sweet. We MAY have also sorted the issue with traction control. I can't test it yet, but I'll try to find a way to do it and if we have, that'll be amazing. Ninja Update: Just . . .watch . . . #Taxis #Drifting #Drift #Mercedes #MercedesBenz #DriftTaxi #Taxi #W220 #V12 #Exhaust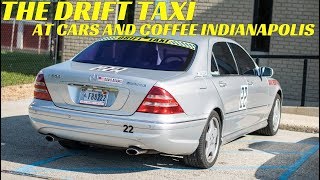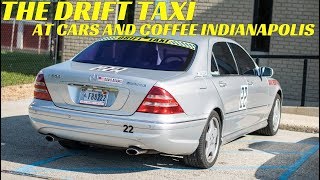 A Drift Taxi at Cars and Coffee!
Hey all, this is going to be a thing we do as often as possible now that we have an official brand to represent! Cars and Coffee and other meets/shows will play home to the Drift Taxi alongside motorsports events! I can't wait to get the brand more recognition and get the name out there more and more! This is going to be a LOT of fun. I won't always VLOG it but since this was our first time out, I figured why not! So let's just bring in the video and hopefully you enjoy it! #